When you're in the middle of caregiving, it feels all consuming and never ending. Shouldering that amount of responsibility for another is daunting." —Marianne DiBlasi
The Need for Caregiving Is Increasing
With the advancements of medical technology and overall health care, people are living longer – children born with a disability, adults who have acquired an illness or injury, veterans and seniors. Though more people are able to live longer lives, not all are able to do so independently.
Family members, already busy with full and hectic lives, are taking on the role of caregiver to make it possible for their relatives to live comfortable lives despite health complications. Providing this care often interferes with work, other relationships and the caregiver's well-being.
You Are Not Alone. Many of Us Are Caregivers
There are only four kinds of people in the world:
Those who currently are caregivers;
Those who have been caregivers;
Those who will be caregivers;
Those who will need caregivers."
— Rosalynn Carter
Parents, spouses, and Baby Boomer adults – people who are already busy with full and hectic lives – are increasingly finding themselves taking on the additional role of being a caregiver for:
Husband who has suffered a stroke
Wife with Parkinson's disease
Returning Veteran with a disability
Mother-in-law with cancer
Grandfather with Alzheimer's disease
Son with traumatic brain injury from a car accident
Child with muscular dystrophy
Friend with AIDS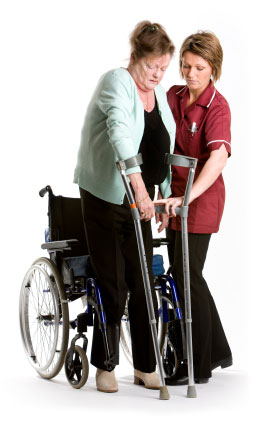 Providing this care often creates a disruption to your own work, family and social life, as well as chronic emotional and physical stress. As a caregiver, you likely feel tremendous love for the person you are helping. You want to make the pain or dependency go away, though—despite your best efforts—you can't.
Every decision feels so incredibly important and critical for the person in your care. As time passes, you may increasingly feel pressure and resentment for your responsibility for seeing, hearing and knowing everything so that you can make good decisions.
You may begin to feel the following kinds of resentments:
Do you feel like you are giving, giving, giving all of the time, and, as a result, feel empty yourself as you tend to the other person's world?
Is all the responsibility falling to you, even though you know others could be contributing more?
Do you often fantasize about what it would be like to give up your caretaker role by running away?
What Do You Need to Be Supported?
Showing up, putting one foot in front of the other, staying and coming back – even when it's hard and you don't want to, can at times seem impossible.  Doing whatever is needed and giving what you can is depleting and potentially debilitating over time.
There are resources, skills and attitudes you can acquire that will fee you from feeling "stuck" with burdensome responsibilities and empower you to do what you must—to support your needs, perhaps with the help of others—to remain a healthy, fulfilled and autonomous individual. You may provide caregiving, but you are your own person with needs and desires.
With a coach as sounding board and informed resource, you can begin to see your situation with a bit of distance and objectivity. Together we can:
Create greater clarity about the situation and your feelings
Reduce overwhelm
Explore the meaning of your situation
Brainstorm ideas and new possibilities to alleviate suffering — yours and theirs
Adopt new behaviors to benefit both caregiver and the recipient
Together, we can sort through the challenges you are experiencing so you can feel more fully alive, empowered, and present with your loved one. You don't need to go through this alone.
Contact me if you want a partner who holds a safe and welcoming space to support you as you support your loved one.